30" Aoudad Ram taken at 655 yards with Raptor LRSS
in 338 Allen Xpress and 300 gr SMK @ 3000 fps.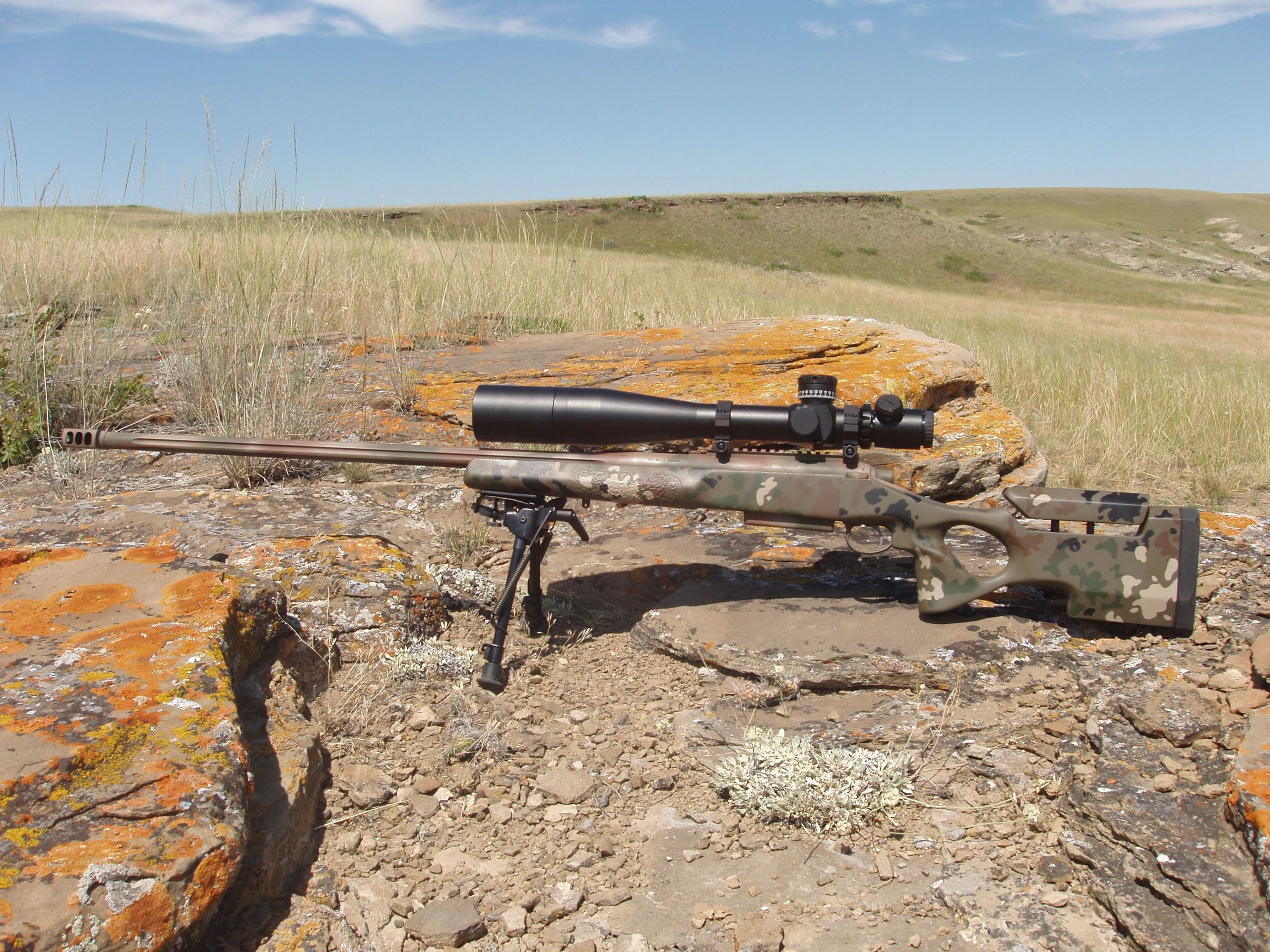 Raptor LRSS in 338 Allen Xpress with Manner MCS-T5A
stock and IOR optical package. The barreled receiver is
finished in Fall Camo Cerakote finish which compliments
the 5 color Flectran finish from Manners very well. This
Raptor LRSS uses a slightly lighter barrel contour then
the standard LRSS as the customer wanted a slightly
lighter finish weight in the rifle.
Another view of the above rifle showing the unique Manner
stock design and finish work.